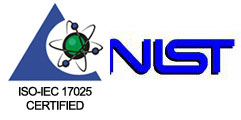 SMEM Metrology Services , a full service metrology lab founded in 2007, provides NIST Traceable, CENAM,ISO-IEC 17025 standards (PJR Lab), APLAC

I. Calibration.
II. Dimensional studies.
III. Mechanical test equipment.
IV. Sales equipment and training.

Our commitment is to accuracy, reliability, quality and service.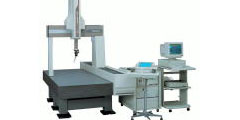 To bring a service with best quality to our customers using continues improvement and the requirements of the Laboratory through our best resource, our personnel.
Established in 2008, Metrology Services (SMEM) has grown to become one of the largest organization in its field provider of test and measurement instruments rents, sales equipment and dimensional studies in the north of Mexico.
Our educated sales and customer service staff will help answer most any application question that you have and we feature an experienced calibration and dimensional analysis staff. We are in process to expanding network of field starting growing up in 2009.
Metrology services started with its accreditation in ISO-17025-2005 (Calibration Certificate), Dimentional Certificate this 2009 year. Right now the company meets the requirements of the standard. So all services provide to customer has referent to meet this standard.
1. Quality Products: When you deal with Metrology Services (SMEM) and you request a dimensional service, rent or purchase equipment you can be assured that you will receive only Quality Services and products. You know that it is important to provide the best services and the best equipment for your projects and we understand this, which is why we invest in only the best and most reliable equipment for you as well as the most ACCURACY and Precision metrology studies.
2. Your Project or problem is our concern: When you first make contact with Metrology Services your problem becomes ours and we will work with you to find a solution. In fact you will be amazed at what our depth of knowledge can do for you. Our inventory has the enough items from respected manufacturers including Mitutoyo, Extech, Fluke, and more. We are adding enough capital in worth of equipment to our inventory every year to ensure we have the right equipment to suit your needs.
3. Expertise Available to You: You have direct access and contact to a team with more than 7 years in metrology field combined experience so we can provide solutions for you. A dedicated team of people is ready to assist you with your problems, simply by calling your local office.
4. No Risk Guarantee: If the Dimensional Services, rental item, sales and calibrations services is unsuitable for your needs return it to us complete within 24 hours. We'll refund the rental charge *Conditions apply. Subject to time, people and stock availability, provision of verification of lower rate. Purchase ordes shall be submitted before any activity is performed..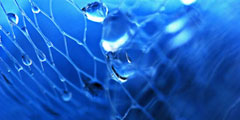 We offer metrology services as: Dimensional studies as Full lay outs, CPK as well as fixture calibration and correlation inter-laboratories using best technology in CMM software and 3D video inspection.
Calibration Services to meet or exceed the original manufacturers specifications using equipment and standards traceable to the National Institute of Standards and Technology (NIST).
Metrology Training.
Sales of Measurement and test equipment according to your request (Free quote)
90-day warranty on all parts and labor.
Equipment maintenance in your location or in our Laboratory
Metrology Services offer schedule for training in Chihuahua Mexico as well as onside training at your facility if you prefer.
Application of Geometrical dimensions and tolerances (GD&T) in CMM ( In laboratory side) GD&T is applicable in COSMOS III software (Mitutoyo Software).
Application of Geometrical Dimensions and Tolerances ( Those applies) in Smart Scope vision system( OGP software).
Basic calibration knowledge in measurement equipment as calipers, micrometers, weight scales, and par torsion.
Calculate the best measurement capability (Measurement Uncertainly) in par torsion, weight scales, dimensional equipment (calipers, micrometers, indicators, etc) including CMM and smart scope vision system.
Repeatability and reproducibility studies (R&R).


For more information about any quotation please contact us through out telephone numbers and e mails directions showed in the page.
Class shall be provided once purchase order is submitted to Metrology Services Lab.
Cancellations Classes may be cancelled two weeks prior to the class if a minimum enrollment has not met. Our policy is to charge tuitions if a person cancels less than two weeks prior to the start of a course.
Enrollment All classes must be scheduled through the training coordinator. To reserve a class, you will need a purchase order first.
In SMEM, we would like to know your opinnions, questions, comments or suggestions, so please take time to contact us by filling out this form and send it to our email